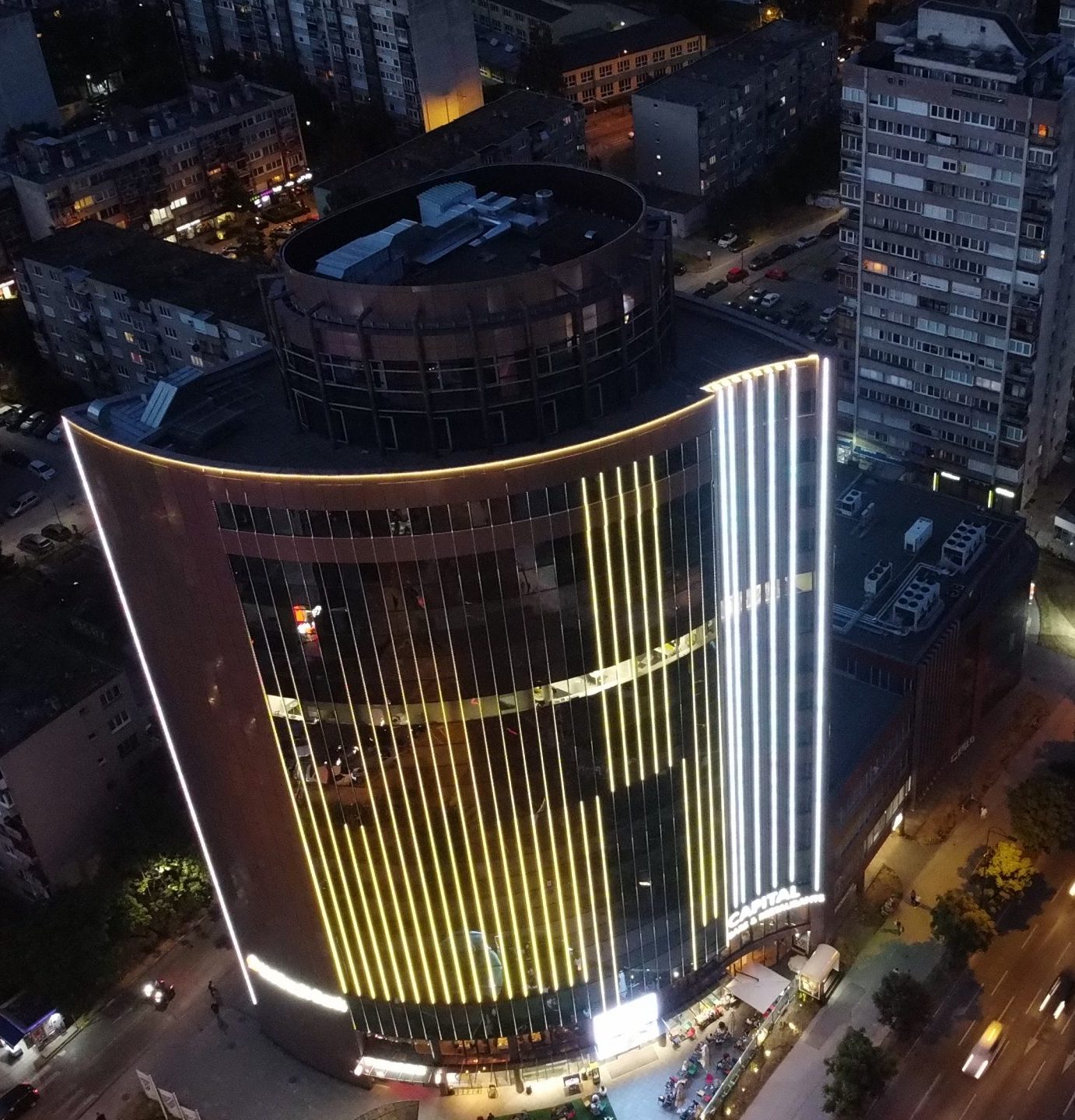 Capital Bars & Restaurants

The long-awaited restaurant called Capital Bars & Restaurants was officially opened in the Capital Tower Business Center, Džemala Bijedića bb, on July 24, 2019.
The restaurant occupies an area that is located on the first floor of the business center, and is connected by internal stairs to the Caffe located on the ground floor. Capital Bars & Restaurants will not leave you indifferent whether you decide to spend time in the facility or the beautiful garden.
The interior of the building is modernly decorated, and natural materials of cheerful colors prevail, which give a special warmth to the whole space. Friendly staff, delicious specialties and local food, pleasant ambience are the things that will bring you back to this restaurant after the first time.
As part of our rich gastronomic offer consisting of 2 categories of liner dishes as well as ala carte dishes, from a variety of sandwiches to gourmet dishes and traditional Bosnian cuisine, we also offer drinks and desserts for all tastes.
We cordially greet you and welcome you to CAPITAL Bars & Restaurants!